California Closets: Join Us for a Walk with a Cause in Phoenix to Support MS Research
On Saturday, November 2, California Closets Phoenix's Jennifer Towner will be walking for Multiple Sclerosis – and you're invited to join her! The charity walk will start at the Phoenix Zoo and end at Papago Park (approximately half a mile).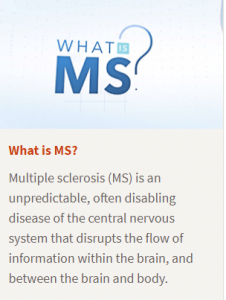 MS is a disease that hits close to home for Jennifer: her sister passed from complications with MS, and now her daughter (Jennifer's niece) has the debilitating disease.
Jennifer has registered a California Closets team so if you're in the Phoenix area, show your support and join the team!
CLICK HERE for more info! Click Create an Account and then use the drop down to find California Closets.
**Not in the area? NO PROBLEM! You can also donate towards her fundraising goal. Just follow the link above.**
---
Related Events